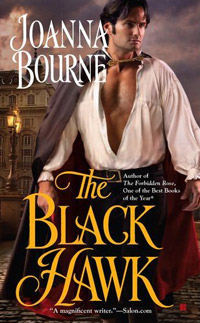 The Black Hawk
Finally, Adrian gets his story. I don't know about anyone else, but I'm relieved.
We've met Hawker as a secondary character in the other books. He's Hawker, or Adrian Hawker, or sometimes Sir Adrian Hawkhurst, depending who he's pretending to be and who he wants to impress. He is deadly and sarcastic and maybe a bit too fond of sticking knives into people. Naturally he has the making of a Romance hero.

Two of the most dangerous spies of the Napoleonic War -- on opposite sides, natch, or there'd be a good deal less story -- fall in love. Think Montague and Capulet. Think Yankees and Red Sox. Think Hannibal and Scipio Africanus.
Think about the owl and the hawk, two birds that share the same sky, but can't live together.
Hawker rose up snarling out of the slums of London, cunning thief and skilled killer. He's rescued from that life by the British Service who have uses for his particular skill set.
Justine DeCabrillac, daughter of the nobility whose parents died in the chaos of the Revolution is rescued from a decadent child brothel by a woman of the French Secret Police. Justine, too, becomes a great spy for France.

It was inevitable Justine and Adrian would meet and come to respect each other. Spies of different nations have more in common with each other than with their own nation's soldiers clashing across battlefield or the civilians at home in bed.
The shifting intrigues of war and peace between England and France bring these two together again and again, sometimes working toward a common goal. Sometimes wholly at odds. But an uneasy friendship forms between these two young spies, the best of their generation.
Then they become lovers.
This is a mistake.

Kudos for Black Hawk

All About Romance (AAR) Annual Reader Poll winner for six awards (2012) --
Best Romance of the Year, Best Hero, Best Heroine, Best Couple, Best Historical Not Set in the UK, and Most Kickass Heroine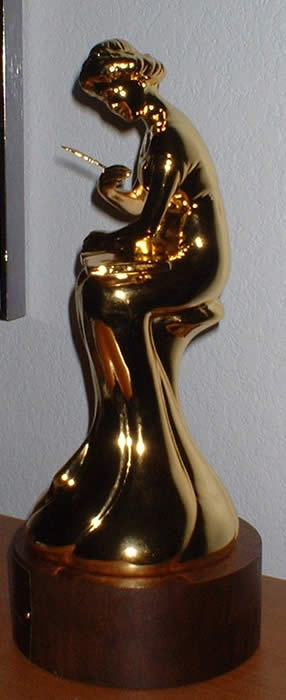 Romance Writers of America RITA Award for Best Historical Romance (2012)

Romantic Times Reviewers' Choice Award Nominee for Best Historical Romance (2011) Black Hawk, is a Romantic Times Top Pick.  RT's Kathe Robin awarded Black Hawk the K.I.S.S. Award (Knight in Shining Steel).

Library Journal Librarian's Best Romance Books of the Year for Best E-book Romance of the Year (2011)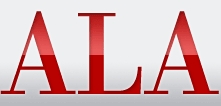 American Library Association, RUSA, shortlisted Black Hawk as one of five top Romance recommendations on their Annual Reading List (2011)
All About Romance (AAR) Readers Poll of the Top 100 Romance Books, Number 17 of 100
All About Romance, the largest and oldest of all Reader sites on the web, gave Black Hawk a splendid accolade (and a fine review.)  They called it one of their 'Desert Island Keepers'. 
Oh my.
What folks are saying about Black Hawk
. . . Black Hawk arrived and took away two days of my life. All I could do was read it . . . pure poetry, philosophical, deep, melancholic and immensely romantic . . . Once in a while, during every reader's literary life, you encounter a book that reminds you why you are a reader. It renews your faith, if faith was lost; it rekindles your interest, if interest waned; and every word, every page, is a wonder. Adrian and Justine's story is not only such a book . . . the most divine hero.  I'm so in love with him I'd leave my darling husband of 37 years in a heart beat for him . . . the step back (the illustration just inside the cover) is of the Tour Eiffel -- which didn't get built until 1889 . . . Bourne writes with passion, originality, and the utmost respect for her story and readers . . . If Joanna Bourne were a man, you can bet her books would have gritty, bad-ass covers and be sold as highly entertaining (and highly erotic) mystery/thriller/adventure stories.
Publishers Weekly says:
Bourne mixes heart-pounding mystery and romance in her spellbinding fourth Spymaster historical romantic thriller (after 2010's The Forbidden Rose). From childhood, Adrian Hawker spied on France for England while Justine DeCabrillac gathered intelligence for the Police Sècrete. They were teens when they met in Paris in 1794, and as they grew up, their paths crossed often in a changing world. Sometimes they were on the same side, and sometimes they were opposed, but it was inevitable that they fall bittersweetly in love, knowing that any minute duty could take precedence over passion. Their tempestuous love affair unfolds in flashbacks, alternating with scenes from 1818 London, where somebody tries to kill Justine and frame Hawker, now head of the British Intelligence Service with as many enemies in England as in France. Just the right amount of intrigue makes this vivid romance a gripping page-turner.
About the book
Mass Market Paperback, Berkley Sensation, 324 pages
Published November 2011 by Penguin
ISBN 0425244539 (ISBN13: 9780425244531)
Characters: Justine DeCabrillac, Adrian Hawkhurst, William Doyle, Marguerite de Fleurignac, Thomas Paxton, Helen Carruthers